GR Chevrolet Buick GMC
Community Events
Congratulations to the Teacher of the Year! We donate the use of a vehicle in support of our wonderful educators!
Martinsville City Schools Announce Teacher Of The Year


We would like to thank all of our teachers for your hard work and dedication. With all of the challenges that Covid-19 has brought on your jobs have become more difficult than ever before. Beverly Keaton, a pre-school teacher at Clearview Early Childhood Center was selected as the Teacher Of The Year for Martinsville City Schools. Thank you for making a difference. We hope that you enjoy the 2020 Subaru Impreza during your tenure as Teacher Of The Year!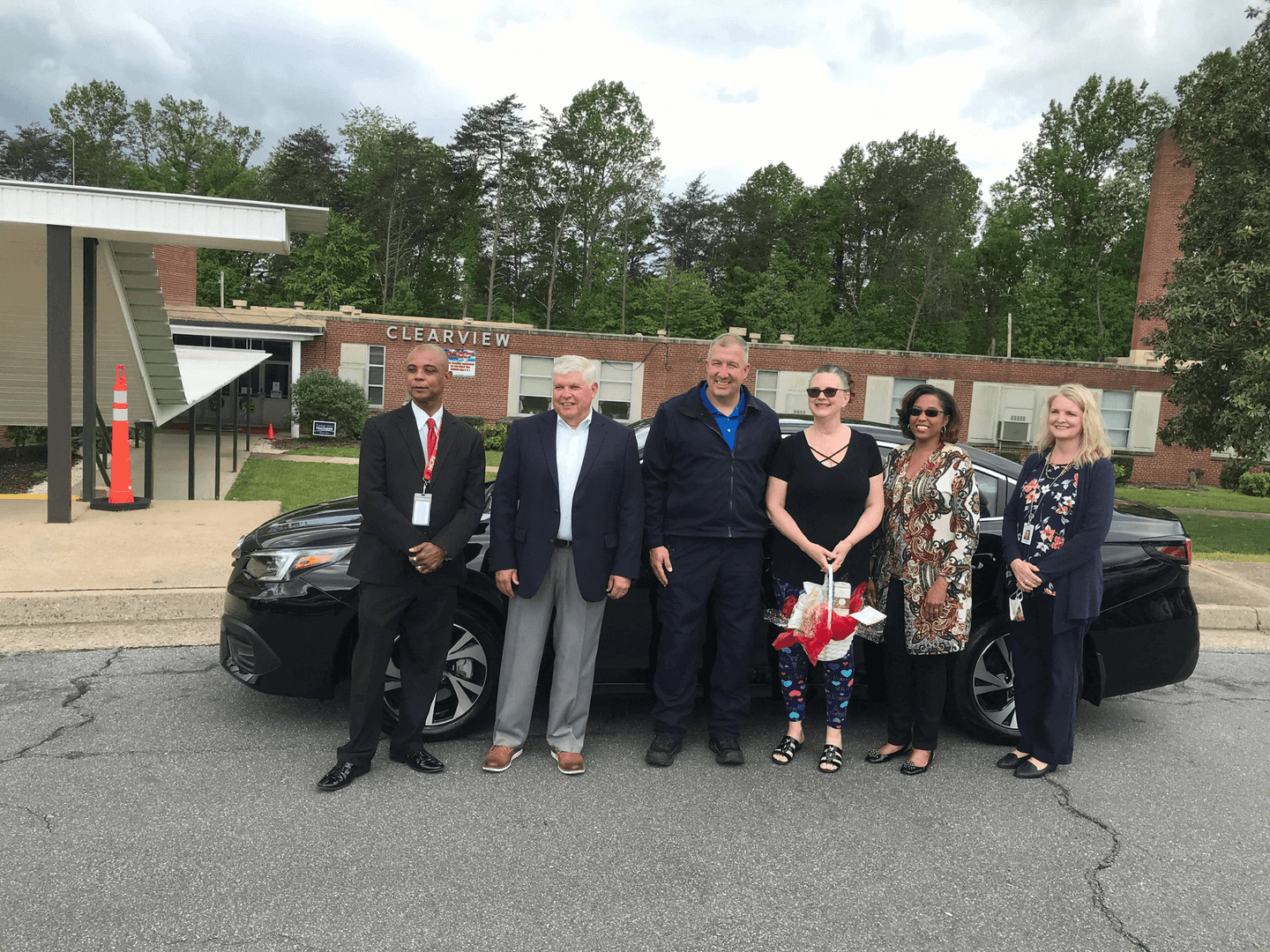 Congratulations To The Henry County Teachers Of The Year


Henry County recently announced the winners for the Teacher Of The Year . We are thankful for all of our teachers but the selected winners went above and beyond to garner this outstanding recognition. Congratulations to the winners Penny Decker (English Teacher at Bassett High School) for being selected as the Teacher of the Year in Henry County. Jerry Byrd (HVAC & Industrial Maintenance at Career Academy) First Runner-up and Adrienne Hiat ( English Teacher at Laurel Park Middle School) Second Runner-up. We are proud to participate in this great program and we hope that you enjoy your ride!
The City Of Martinsville Presents The Surviving World War II Veterans With American Flags


AutosbyNelson was proud to have donated a van to be used by all involved in honoring the surviving veterans of World War II with an American Flag. It is because of their tremendous sacrifice that we live in the greatest country on earth. Congratulations to you all and thank you for service to this great country.
John Robert Redd receives his flag from Danny Turner for his service.
Leonard Hairston receives his from chairman Jim Adams, Vice Chairman Debra Buchahan and Delegate Charles Poindexter.
Lt. Edward Markham Linker receiving his flag.
Samuel Johnson receives his flag from the Mayor. All safety protocols were followed to ensure everyone's safety.
Winford C Folkes is presented his flag by Nelson Edwards, Danny Turner and Junior Thomas on the 75th anniversary of V-J Day.
The Martinsville-Henry County Veterans Honor Guard 6 prepares the American Flags for our heroes!